The FCA US Fleet Product Preview started its journey to visit 24 Cities last week. If you're a FCA US LLC Fleet customer looking to test drive an array of Dodge, Ram Truck and Chrysler vehicles, you'll need to check if the 2018 model-year FCA Product Preview will be visiting your city. Every year this road tour is setup for commercial, daily rental fleet, and government customers around the country. This year the event started in Dallas and Kansas City on May 9th and will be ending June 29th in New York.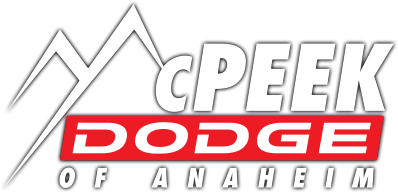 The highlight of this year's preview will be the all-new 2017 Chrysler Pacifica Hybrid minivan. "The all-new 2017 Chrysler Pacifica is truly a no-compromises minivan, giving customers everything they need or want. We started from the ground up to design the most technologically advanced minivan, which offers bold styling, class-leading ride and handling, and unmatched fuel economy, with the Pacifica Hybrid delivering up to 80 miles per gallon equivalent (MPGe) in city driving. The all-new Chrysler Pacifica was thoughtfully designed and engineered to provide unsurpassed levels of comfort, convenience, technology and functionality, making it the perfect combination for modern families," says Timothy Kuniskis, Head of Passenger Car Brands, FCA - North America.
"This is an excellent opportunity for our fleet and small business customers to test drive our all-new Jeep Compass and Chrysler Pacifica Hybrid minivan," said Jeff Kommor, Vice President – U.S. Sales Operations, Fleet and Small Business Sales, FCA US LLC. "Both have been re-engineered from the ground up on all-new platforms, and both deliver class-leading safety and performance. We look forward to showcasing our new products, introducing 2018 model-year vehicle specs and demonstrating why FCA vehicles are above the competition." Check out the event area and dates below.

If you have any questions about our new model vehicles or would like to schedule a test drive, come visit us at Mcpeek's Dodge of Anaheim located at 1221. S Auto Center Dr. Anaheim, CA 92806 or contact one of our professionals at (877) 389-8538. Check out our online inventory here or schedule a service appointment for your current vehicle. Come see why Mcpeek's Dodge of Anaheim is all about building a strong relationship of trust and loyalty.
---