HOS Tips For Drivers And Fleet Managers
Emergency Conditions, Federal Motor Carrier Safety Administration, Fleet Drivers, Fleet Management, HOS Exemptions, Hours Of Service Rules, Short-Haul Exemption, RODS, The 14-Hour Rule, The 11-Hour Rule, The 30-Minute Break Rule
With DOT inspections being done every month, every fleet manager and fleet driver should be aware of their legal responsibilities and requirements, when it comes to Hours Of Service (HOS) record keeping.
To address the need for awareness and knowledge regarding HOS rules, KeepTruckin.com has compiled some easy-to-understand tips and advice for the benefit of those who don't know the particulars.
Driver Vehicle Inspection Report (DVIR)
As per FMCSA's website, Section § 396.11 states that a report is required on Equipment provided by motor carrier: "every motor  carrier shall require its drivers to report, and every driver shall prepare a report in writing at the completion of each day's work on each vehicle operated, except for inter-modal equipment tendered by an inter-modal equipment provider. The report shall cover at least the following parts and accessories: (i) Service brakes including trailer brake connections; (ii) Parking brake; (iii) Steering mechanism; (iv) Lighting devices and reflectors; (v) Tires; (vi) Horn; (vii) Windshield wipers; (viii) Rear vision mirrors; (ix) Coupling devices (x) Wheels and rims; (xi) Emergency equipment.
Days of Logs Required
KeepTruckin advises that drivers should carry 8 days of logs (the past 7 days + current day), in case they get pulled over.
Printer in-cab is advisable, but not legally required
For drivers who log their HOS electronically, an officer is usually okay with viewing the logs in a mobile device or having the logs emailed or faxed to them. However, an officer can request for a hard copy at the time of inspection, so a printer in-cab is advisable.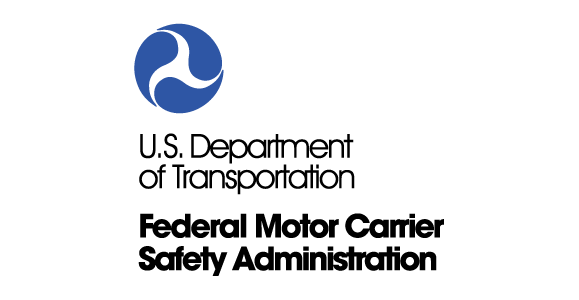 The difference between an Electronic Logbook App and an ELD
An Electronic Logbook App "is simply an electronic version of a paper log," where a driver still has to record his/her duty status and other FMCSA required log information. ELDs are "hardware devices that sync with a vehicle's engine to automatically record and track a driver's hours of service (which will be required as per the December 2017 ELD Mandate.)
Cab-card: Required only for drivers using ELDs, AOBRDs or EOBRs
" A cab-card is an instruction sheet describing how to store and retrieve ELD data. ONLY drivers using ELDs, AOBRDs, or EOBRs to record their hours of service are required to keep these printed instructions in-cab." For those using an Electronic Logbook App, a cab-card is not necessary.
Timezones
"Drivers are required to log HOS according to the time-zone of their home terminal, regardless of where they travel. Unless a driver's home-terminal changes, there is no need to change time-zone when logging hours."
HOS rules per area/country
"According to the FMCSA, drivers operating outside of their state borders must comply with the HOS rules of that region. A U.S. driver operating in Canada must comply with the national, provincial and territorial requirements of Canada, just as Canadian drivers must comply with U.S. rules and regulations while operating in the U.S."
If you're looking for a commercial vehicle or truck, come visit us at McPeek's Dodge of Anaheim located at 1221. S. Auto Center Dr. Anaheim, CA 92806. We're here to build a strong relationship of trusty and loyalty and get you into the vehicle you want. Check out our online inventory or give us a call at (877) 271-7417 if you have any questions.
---