RAM 3500 and 4500/5500 trucks announced
ConsumerAffairs, Dodge and Chrysler Recalls, Faulty Main Output Shaft, FCA US LLC
889 model year 2016 RAM 3500 trucks which were manufactured from July 24, 2015 through January 7, 2016 and 2016 RAM 4500/5500 trucks manufactured from July 24, 2015 through October 8, 2015 are being recalled by Chrysler (FCA US LLC) due to "a misshapen main output shaft, creating voids that may cause a shaft fracture," reports Limbach of ConsumerAffairs.com
"If the main output shaft fractures, the vehicle may lose motive power, increasing the risk of a crash. Additionally, the driver may be unable to place the vehicle in PARK, increasing the risk of a vehicle roll-away," writes Limbach further.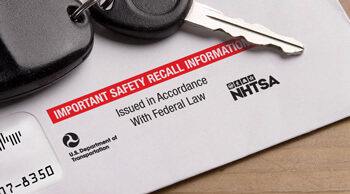 Owners will be notified by Chrysler and dealers will replace the transfer case for free. Recalls are expected to begin by August 10, 2016. Car owners are advised to call 1(800) 853-1403 and indicate "S48" for this recall.
When you receive a recall notice, contact any dealership that sells your brand of car to make the appointment for the repair. You do not need to return to the dealership where you bought your car. All dealerships that carry that brand are required by law to make the recall repair at no charge.
If you have any questions or need more information regarding your recall notice please contact us at (877) 389-8538 or visit us at 1221. S. Auto Center Dr. Anaheim, CA 92806. Check out our online inventory here or schedule a maintenance appointment here. Come see why McPeek's Dodge of Anaheim is all about building a strong relationship of trust and loyalty.
---